When the average investor decides to buy a stock that he (or she) "feels good about" regardless of timing and price. If that stock price falls dramatically for any reason, the investor is immediately seized by a "doomsday scenario". The once desirable, valuable stock is suddenly perceived by the media as being just a hair's breath away from being valued at zero, and the investor is convinced that he will end up in ruins. Then they almost always sell at a loss and take a tremendous financial hit.
The professional investor, on the other hand, buys when an appealing stock is at its low point — "on sale," so to speak. When everyone else is out, he gets in. Inevitably, the stock rebounds, analysts recommend it, and "average" investors line up to buy it at its all-time high cost. When everyone else scrambles to get in, the professional trader/investor gets out-sells at a profit and moves on to the next "sale".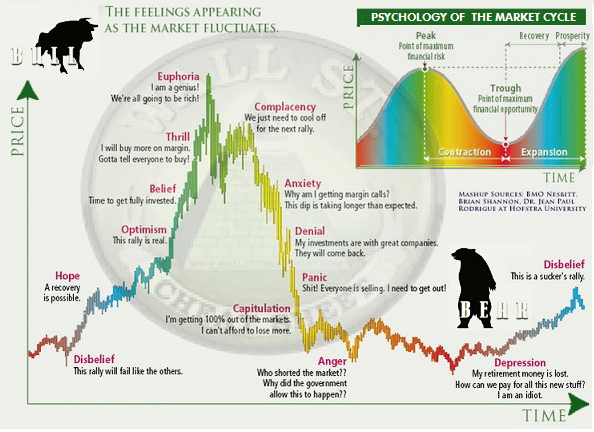 The Bulls To Bears trading System is much more than just a system for picking stocks. Investing in the stock market implies a certain trading strategy, under which we make decisions about stocks as well as trends and timing of the investment.

1. All of the recommendations made from BullsToBears.com have a pre-determined Stop-Price as a guideline for limiting your downside. However, you may have to adjust your Stop-Loss based on your execution. Remember: a 10% loss is always better than a 20% loss!

2. Make sure you give your account representative all of your possible contact numbers (cell, office, pager, or home). This way we can alert you to take a quick profit, cut a loss, or enter into a special situation. Time is MONEY!!!

3. Whenever you buy or sell any of our recommendations, be sure to contact your account representative and let him/her know about the position(s) that you have just entered. This way we can alert you of any sudden changes made by our analysts (i.e.- take profits early, upgrade price target, exit position ).

4. Be advised that we regularly send out fax and e-mail alerts on special situations that we may come across throughout the course of the trading week. We also use this method to alert clients of any changes in the status of any open positions. These alerts are usually very time-sensitive, so be sure to pay immediate attention to anything that is faxed or e-mailed to you from Bulls To Bears.

5.Keep in mind that your personal account representative is there to help you! Do not hesitate to contact him/her at any time if you are uncertain about anything. If one of our recommendations "gap" up or down in excess of 10% it is best to contact your account executive for guidance. Do not chase stocks!

6. If you do not receive your Short Term research report by Monday (by 12:30PM EST), Please E-mail us and we will retransmit the report to you.

7. Keep all margin investments to a minimum. Remember, invest with your head not over it… there are no get rich quick schemes in the market. It requires work, patience and due diligence! For best results stick to our trading program!!!

8. If you do not understand the concept of shorting stocks but would like to know more information on the subject contact us and we will explain it to you on how to do so or if you would like to place calls or puts along with any of our recommendations please feel free to call us or E mail one of our analysts.

9. Do not put all your eggs in one basket. For best results: plan on being invested in 8 to 10 of our situations at any given time.
Diversification is the key to maximizing upside while limiting downside! Also, we rarely hold positions longer than 30- 60 days! So, once you have built up your initial investments in our recommendations… they should feed themselves.
(i.e. this means you will be able to buy one stock with the proceeds of the sale of another).